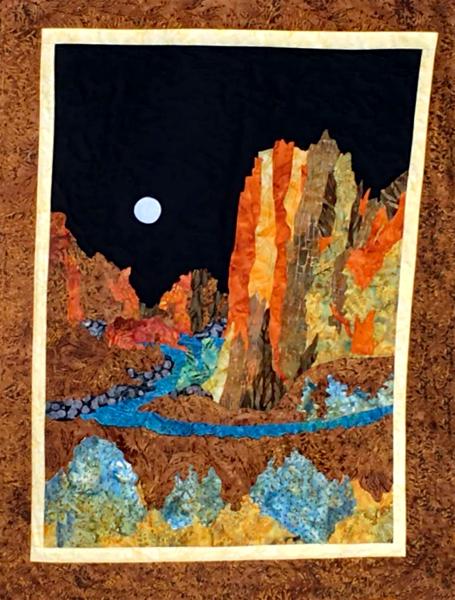 Smith Rock on a Clear Night
Contact for price
Fiber

This quilt was made in a class learning how to create collage quilting. It has become my preferred way of making quilts.

For more information about having a similar quilt made
contact Gilda through the "Contact" page on this website.

Please specify the Gallery Name and Image Title.
Be the first to
post a comment
.