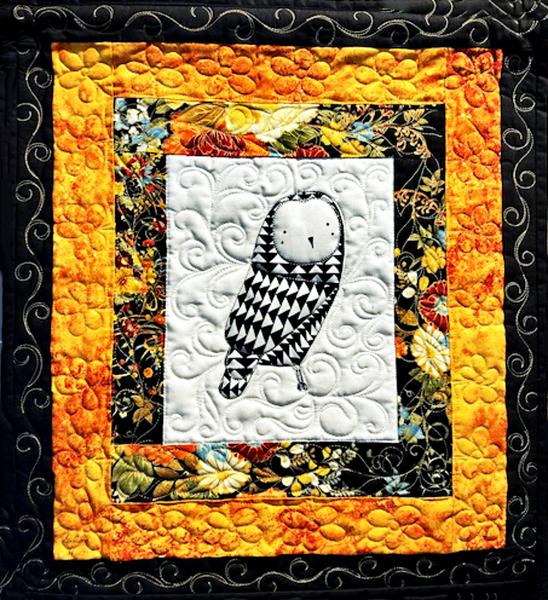 Mr. Owl
Contact for price
Fiber

Another small wall hanging allowing me to play with colors to offset the black and white colors in the panel.

For more information about a similar
Fiber (Quilt) Art contact Gilda through the "Contact" page on this website.

Please specify the Gallery Name and Image Title.
Be the first to
post a comment
.